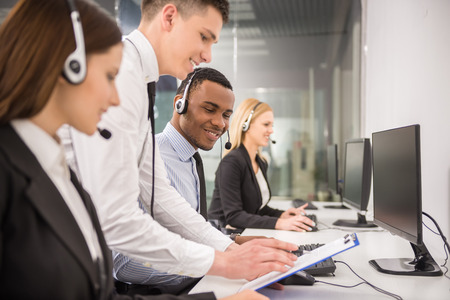 As e-commerce platforms have become more affordable and accessible, the modern business landscape has been more competitive than ever. Today's entrepreneurs don't need a storefront to start a thriving business; all they need is a committed team and an Internet connection. Online marketplaces offer business owners a host of valuable tools, but they also give prospective customers more options to choose from.
With this in mind, it's important for businesses to be proactive in their efforts to retain customers and build brand loyalty. One way to do this is by encouraging salespeople and customer service reps to work together to tackle tough issues and deliver a superior product to your customers.
Sales reps can anticipate issues
Salespeople are typically a customer's first point of contact, which gives them an opportunity to identify concerns and pain points that could become more serious problems in the future. The salespeople can then document these issues, and brief customer service reps on their first impressions of the customer. This can make it much easier for the customer service reps to respond effectively to customer concerns and build a positive rapport with your clients.
Customer service reps can identify sales opportunities
If a customer calls in with a problem, a customer service rep may be able to turn that problem into a chance for an upsell. Customers, meanwhile, may be more inclined to listen to the advice of their customer service reps since they are in frequent contact with them. By working together with salespeople, customer service reps can cross-sell other products and services that solve problems for customers.
Both parties can develop a clearer picture of a customer's needs
CRM software makes it easy for salespeople and customer service reps to carefully document their interactions with customers. By encouraging your employees to keep detailed notes in a collaborative environment that is visible to both sales and customer service reps, you gain can a better understanding of you what your customers want from your company.
At a Personal Answering Service, our call center services can help business of all shapes and sizes deliver outstanding customer service to their clients. To get started, give us a call or contact us online today!