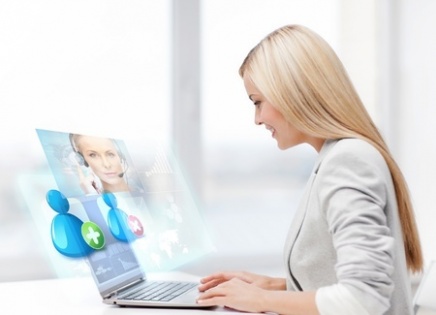 If you run a small business, it's no secret that it can be hard to keep up with your bigger competition. That's why it is important to do everything you can to help level the playing field. One way to do this is with A Personal Answering Service's virtual office services.
By using our virtual office services, you can give your small business a big-time feel. This will help give potential customers a great first impression of you, making them feel like they're dealing with a truly professional company. When they call, they will be greeted by one our professional agents who will be able to assist them with whatever it is they need. Also, you won't have to stress about missing any calls either as our agents will be available 24 hours a day, seven days a week.
It doesn't matter what needs to be handled when current and potential customers call either. That's because our agents can manage a full range of calls. Whether the person on the other end needs help with order processing, scheduling a service appointment, or registering for an event, our operators can help. We also offer call forwarding and call screening capabilities so you can continue operating your business without having to worry about missing a call or deal with callers who would interrupt you while working on a big project.
Your business' image is an important thing, so it is even more important that whoever is answering the phone maintains that image. At A Personal Answering Service, we fully support you and will work with you to make sure our agents convey the message, professionalism and image you want to deliver.
It could cost your business quite a bit to go through and find the right employees for your reception or phone answering needs. A Personal Answering Service offers you virtual office services at an affordable price with trained agents who you can trust to handle your calls with respect and integrity.
If you're looking for help with handling the calls your business is getting, then give A Personal Answering Service a call. Our virtual office services – as well as our many other available services – can help your business operate a high level. For more information, call us at 800-477-9103 or 410-288-7600 today!