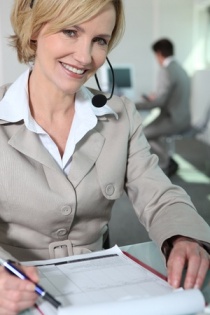 Listening is always key. Listening is what keeps long-lasting relationships intact. Listening is what helps you get that dream job or promotion you've been angling at for years. Listening is also important to business, and is what allows companies to thrive rather than just staying afloat.
There are many components to keep track of when it comes to running a business. The most successful businesses are the ones that listen to their customers' desires and base their way of operating by ensuring those desires are satisfied.
What is the liaison between business and customer? What can bridge that gap, to ensure happiness on both sides? The answer is A Personal Answering Service. We can help your team get the feedback and insight that you need from your customers, allowing you to benefit not only your customers, but your organization.
By having our team engage in customer survey services for you, we can help you get customer feedback to see what your clients think of your products or services. This can give you valuable information that you need to address any concerns or meet any demands that are going unfulfilled with your current offerings.
A Personal Answering Service provides end-of-phone-call satisfaction surveys to get callers' opinions on your and post-purchase follow up reviews. We believe it is important to collect this information to make both customers happy and business owners successful. Once this information is collected, we provide you with the results, allowing you to decide on any changes or improvements needed to please your clients and customers.
The saying "the customer is always right" exists for a reason. Clients know what they want, and by listening to them and responding to their needs, you can truly make your business stand above and beyond your competitors. And don't forget, with the holiday season coming up fast, many businesses are facing their busiest time of year – having our help to handle your calling needs can make this season less stressful and more of a reason to celebrate!
A Personal Answering Service has been bringing businesses closer with their customers for more than 30 years. Synergy and teamwork is necessary for success in any field, and working with our professionals to conduct customer survey services will help you find even better success. To learn more, give us a call today at 410-288-7600.